Anna Chlumsky starring in NYC-based play
Hey guys! Anna Chlumsky is starring in a play in New York city this month! It's only $15! Spread the word!
BLUE STATES: A thematic exploration of media hypocrisy and the myth of liberal tolerance. A provocative new work by Benjamin Kessler, directed by Michael Melamedoff. Starring Cass Bugge, Devon Jackson, Peter
Karinen, and Anna Chlumsky.

Runs Wednesday, January 25 through Sunday, January 29. All shows at 8pm.

Actor's Theatre Workshop, 145 West 28th Street, 3rd Floor (between 6th & 7th Avenue).
For tickets go to www.theatermania.com, or call telecharge at 212 352 3101.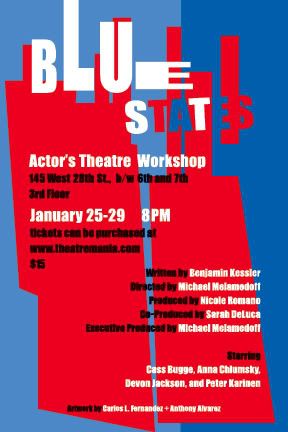 Comments {4}